Proven Strategies to Maximize Your Reach, Revenue, and Profitability
We're Helping Artist-Entrepreneurs and Businesses Break the Cycle of Failure
For over a decade, HipHoppreneur has worked with entrepreneurs from every sector and identified why so many of them struggle creatively, emotionally, and financially. Today, we show artists-entrepreneurs and artist-small businesses how to apply lessons from the most successful careers, plans, moves and models from the music industry to improve the reach, revenue, and profitability of their business, regardless to the product or service they offer.
The 3-Page Business PlanTM streamlines your ideas into a concise, three-page format, helping you to think through challenging issues and confidently present your pitch to potential investors in any setting.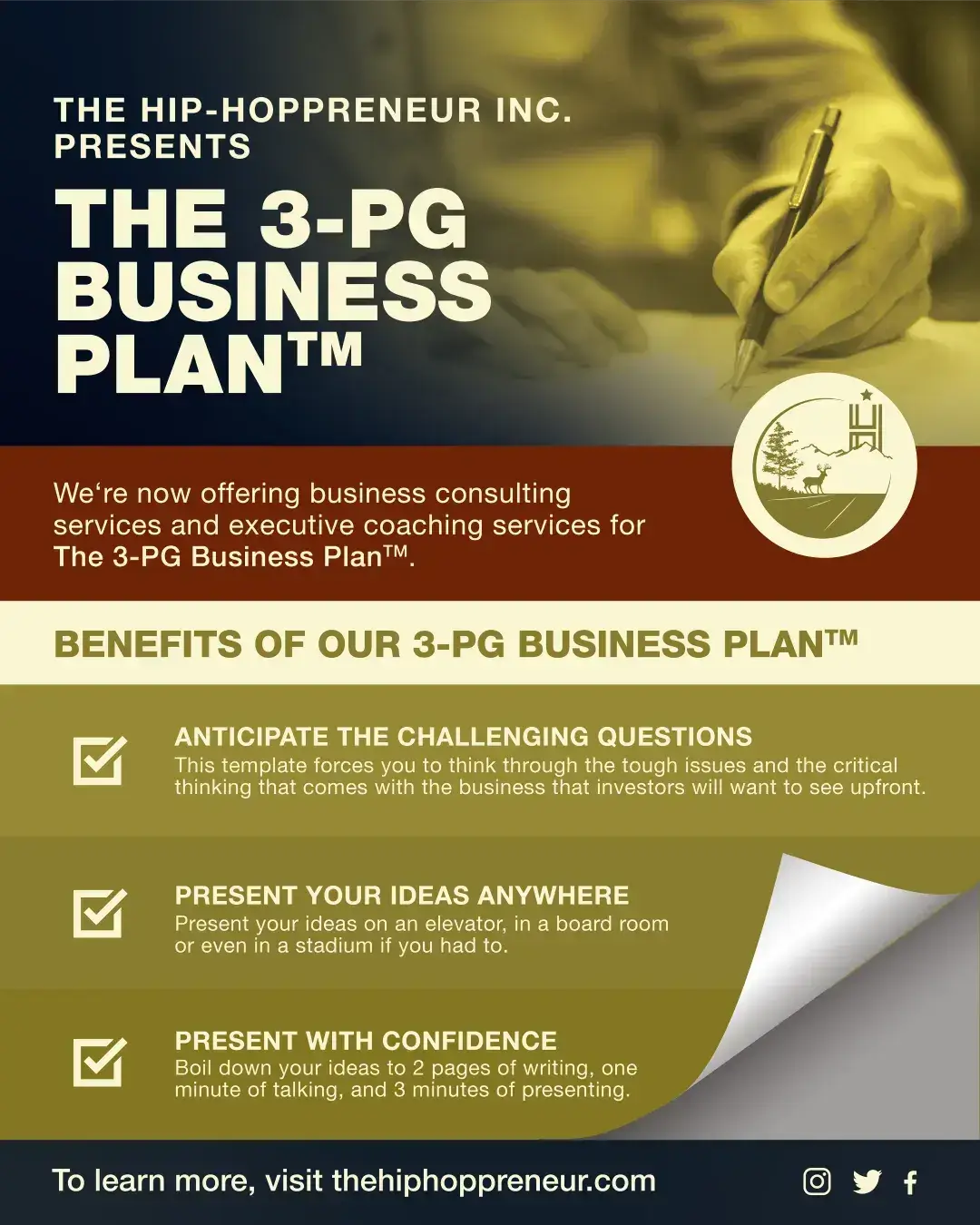 The 9 Personality Types in Business
Navigating diverse personality types can pose a challenge for entrepreneurs and business professionals, potentially restricting valuable business opportunities and connections. Through The 9 Personality Types in Business™, we equip you with the tools to identify, connect with, and leverage the unique qualities of different personalities for your success.